Welcome to Regensburg Bus!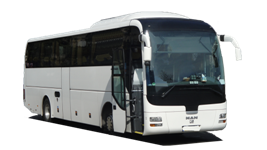 The Regensburg Bus website is a bus rental offer proposed by the tour operator City Tours in co-operation with motorcoach companies from Regensburg and Upper Palatinate. Together with its local partners, the travel agency City Tours allows you to quickly and easily rent buses and minibuses with driver for your transfers and sightseeing tours in the Regensburg region. If you desire to book a bus or a minibus for a transfer or for a sightseeing tour, please don't hesitate to contact us by phone at +49 172 83 44 164 or by mail at !
The bus rental platform Regensburg Bus proposes you among others the following charter coach services:
Transfers by bus and minibus: our professional motorcoach drivers will be delighted to take you from one place to another within Regensburg as well as from Regensburg to any other place in Upper Palatinate, in Bavaria and elsewhere in Germany. Upon demand, you can order with Regensburg Bus any kind of charter coach transfer: within the city of Regensburg, to and from closeby airports and from Regensburg to distant places.
Sightseeing tours by bus and minibus: through Regensburg Bus, you can rent buses and minibuses with driver for your discovery of Regensburg and of Upper Palatinate, book coaches for your sightseeing excursions to Bavaria and throughout Germany, and order motorcoaches of different sizes for your coach tours to Austria and to the Czech Republic. Together with the tour operator City Tours, the staff of Regensburg Bus can also help you organize your entire coach trip, including hotel reservation, ticket booking, group menu arrangements in local restaurants and tour guide reservation for guided tours by foot or by bus.

About City Tours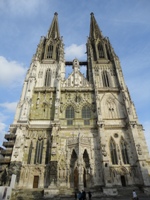 The charter coach service in Regensburg described on this page is proposed by the tour operator City Tours GmbH, with its headquarters in Rosaliagasse 19/6, 1120 Vienna, Austria. All contracts concluded through Regensburg Bus shall be subject to the general terms and conditions of City Tours, accessible online at http://www.citytours-europe.com/deutsch/geschaeftsbedingungen.html.
Should you have any questions about the tour operator City Tours and our charter bus service in Regensburg, please write us to . We are looking forward to reading from you and will be happy to answer as soon as possible!